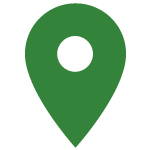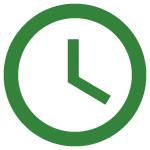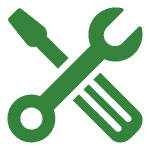 ---
Schedule Service Appointment
Schedule Service Appointment
---
---
About Simply Mac Clackamas
At Simply Mac in Happy Valley, Oregon, we are located at 12000 SE 82nd Avenue, Suite 2124. You will find us between Interstate 205 and SE 82nd Avenue to the east and west, respectively. It's our pleasure to serve our customers from our convenient location inside the Clackamas Town Center. You will find us on the second floor, between Champs and Barnes & Noble.
We are just east of the Harmony West Campus of Clackamas Community College, north of the Clackamas Promenade, and northwest of the Kaiser Sunnyside Medical Center. We are proud to serve the areas of Happy Valley, Sunnyside, and Clackamas.
If you have requests or need help finding our store, call us at (503) 652-2000. Our knowledgeable associates are ready to help with purchases and questions.
Products
Simply Mac Clackamas has all the Apple products you need in one convenient location. We stock a wide selection of the latest Mac computers and MacBooks for all your computing needs. If you need something more portable, try out a versatile tablet like the iPad.
With its new features, the iPhone offers an all-screen design, super retina HD display and the smartest chip ever in a smartphone. We carry all the latest iPhones as well as the latest versions of the iPod and Apple Watch. If you've been craving an amazing TV experience, check out Apple TV. Watching movies, TV shows, and live sports through apps is where television is headed.
With the help of our professional staff at Simply Mac Clackamas, you'll be sure to find the products you want.
Repairs
Bad accidents happen to good electronics. Our Simply Mac Clackamas location offers all the repair services you need in one stop including iPhone screen repairs. Our Apple Certified Technicians offer the best Apple Support to take care of any problem, which means your warranty is safe with us. Whether you have screen damage or water damage, we can help. Data backup issues, battery & power issues, and app issues are no match for our techs. Best of all, most repairs are done in 3 to 5 days.
Trade-Ins
If you are ready for some new electronics, then trade in your old devices at our Simply Mac Clackamas location and earn store credit towards new items. You can see how much your old Apple Mac is worth by using our easy online quote evaluator. Once you bring your trade-in to the store we will provide the final quote and give you store credit for anything sold at Simply Mac Clackamas. It's that simple. Our goal is to make it easy for you to switch and run the most up-to-date devices with minimal hassle. Let's see what we can do for you today.